---
PM Modi's call to switch off lights of their homes at 9 pm for 9 minutes today
Author: Desk April 5, 2020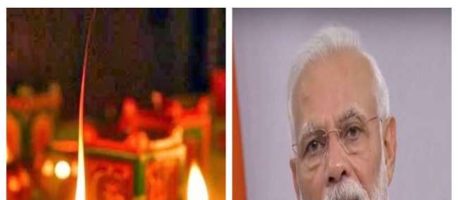 The nation will today join in the Prime Minister Narendra Modi's call to switch off lights of their homes at 9 PM for nine minutes and light up diyas, candles or mobile flashlights to display the nation's collective spirit to defeat Coronavirus.
In a video message, the Prime Minister said, we will experience the superpower of light, clearly illuminating the common purpose we are all fighting for. He said, midst the darkness spread by the Corona pandemic, we must continuously progress towards light and hope. He said, this is certainly the time of a lockdown, and we most certainly are confined to our own homes, but none of us is alone.
Prime Minister Modi said, the collective strength of 130 crore Indians is with each one of us and it is the strength of each one of us. The Prime Minister urged the people to maintain social distancing, stay indoors and not form groups while lighting up lamps. He said, one must never cross the 'Lakshman Rekha' of social distancing.