---
PM Modi addresses NAM virtual meeting, discusses COVID-19 strategy
Author: Desk May 5, 2020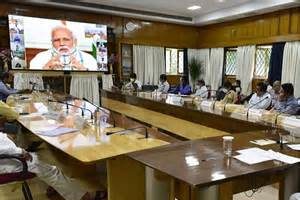 Prime Minister Narendra Modi said, the Non Aligned Movement can help promote global solidarity and it must remain inclusive. He said the humanity is facing a major crisis in the wake of COVID-19 pandemic and NAM can contribute in dealing with it.
Speaking at virtual Non-Aligned Movement Summit through Video Conferencing on Monday evening, PM Modi said, the world needs a new template of globalisation post COVID-19 based on fairness, equality and humanity.
He said, during this crisis India has shown how democracy, discipline and decisiveness can come together to create a genuine people's movement. He added that Indian civilization sees whole world as one family and while caring for its own citizens, New Delhi is also extending help to other countries.